We take our lead on Innovative Outreach from Ephesians 4:1-6.
Lots of our activities can be described as Outreach including, Sprout, Little Wonders, Dads and Kids, Mens Events, Links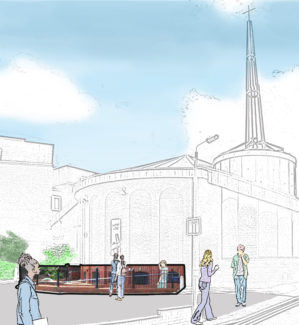 We are also particularly excited by our newest development the "Bromsgrove Youth & Community Hub"
Bromsgrove Youth & Community Hub is a multi agency response to the needs of young people in Bromsgrove. Project delivery will be primarily led by YMCA. We have been seeking grant funding to enable this project. The latest one is the Aviva Community Fund.
We are now reliant on votes to increase our chances of winning funding of up to £25,000 which we hope will be granted and will secure the project for the next 3 years with the funding that's already been awarded. However only the project with the most votes will become finalists, so additional support is vital.
Could you please visit the site and pledge your 10 votes (every email address registered gets 10 votes) to our project?
https://community-fund.aviva.co.uk/voting/project/view/17-349
You need to register first by clicking this button, top right of your screen
… Once you've done that we're after one more favour please …
Would you be able to forward this email to your friends and family to ask them whether they'd also vote for us? You'll also find the details of this vote on the following Facebook pages:
Please could you share to your own page and if your are the administrator of a page, that page too please?
A copy of the business plan for the Hub can be seen here