Links.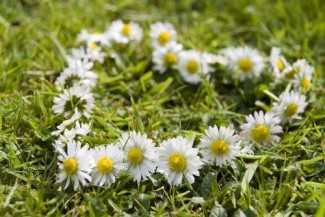 Links is a new bi-monthly ladies group for those that can't normally get to a daytime group, due to being at work or looking after children. We aim to bring women together and build friendships in order to be supportive of one another. We also want to have fun!
Our events are every two months and activities include baking, eating, reviewing books (that can also be watched as a film – for those that are just too busy to read!) and even singing together!
The programme of events are shown on the right. If you'd like further information, please contact  Sian on 01527 877190
Steps of Joy.
Steps of Joy is a small group that meets at church to worship on the 2nd and 4th Tuesday afternoons of the month – usually 2.15 – 3.45pm, but please make contact to find out precise details as times and formats are subject to change at short notice at the moment.
We meet to worship through movement, including the use of signing, dancing with flags, free and choreographed dance and have a peaceful time of prayer and reflection.  We use a variety of music, from traditional to contemporary. Absolutely no experience needed and all levels of ability catered for. If you are not very mobile, many of the movements can be done seated. You do not need to be able to dance! No special clothing or equipment is required.
Everyone is welcome to join us, on a regular or occasional basis. If you would like to know more please contact Di
Our safeguarding policy can be viewed here.