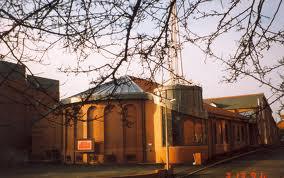 In response to the most recent relaxing of Covid-19 restrictions, we are slowly returning to a more familiar way for you to join us for worship on a Sunday morning.
However, we do not yet feel able to completely relax all of our Covid safety measures at this time, but will be taking a slower, more gradual approach. A full explanation letter has been issued by our church Leadership Team, which you can read here.
If you do not want to read the full letter but want to jump straight to the details of what safety measures we are retaining for a while longer, here they are:
• Touch point cleaning will continue before and after services.
• Hand sanitising will be requested on entry to the building.
• Unless medically exempt, all people are to continue wearing face masks whilst in the building. Worship leaders and preachers will be permitted to remove their face mask whilst on the stage, but will put them back on prior to leaving the stage.
• Only those wearing face masks are permitted to sing.
• Please refrain from hugging and mingling with other households / bubbles whilst in the church building.
• Please sit in family groups / bubbles only, leaving a minimum of 1m distance (2 chairs) between your family group / bubble and any others.
• There will be no need to book in to attend services, but we will continue to record the names of those who have attended for Track & Trace purposes.
• We will remove the one way system we have been using, and lift restrictions on the use of toilets.
• Shared items will not be used, e.g.: offering bags; Communion will continue to be served as we have been during fuller restrictions.
• No refreshments will be served on a Sunday morning until September at the earliest.