Every Friday
For school years 5-11, meeting every Friday, during term time, 6:30pm – 8:00pm. Activities range from games evenings including table tennis, air hockey and Wii, to trips out.
For more information about Sprout, call Dave Bell on 01527 878217.
Every Sunday

For School Years 7 – 13.  This is a life group for young people involving bible study, discussion, videos, games and lots of biscuits!!
6.30pm – 8.00pm.  For more information about Sparks, call Rachel Miles on 07815 824781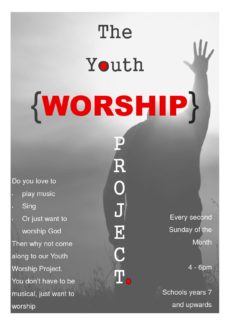 Also for School Years 7 – 13.  An opportunity for young people of any level of musical talent to get together and worship God.  4pm – 6pm on the second Sunday of every month.  For more information, call Rachel Miles on 07815 824781