Little Wonders We meet on a Wednesdays and Fridays from 10am – 11.30am (term time) We now have two sessions a week for any parent with a child aged 0 – 4 years. Unfortunately though we have already reached our maximum numbers for both sessions and therefore with great reluctance on our behalf we have had to limit the number of families we have registered for each session and thereafter people are being put on a waiting list. Please note though that due to the amount of people that want to attend these sessions it is only possible for people to attend one session per week. For more details about this group please contact Vicky Law.
Little Wonders "Multiples" Group We meet on Mondays from 10:00am – 11:30am (term time) This group is for parents with twins/triplets or even more. For more details about this group please contact Emma Wrench (07763 854 760)  or Sarah Barcham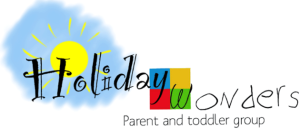 Holiday Wonders is running alongside "Guardians of Ancora" for 5-10 year olds, Holiday Wonders will have all the fun and friendship of Little Wonders, as well as all your favourite toys, activities, crafts, stories, music and snack. There will also be an introduction to some Bible stories and simple prayer activities.
Open to all aged 0-4yrs, with a parent/carer accompanying.  Cost: £1 per session, per child.You can book your place at any Little Wonders session or by contacting Claire Curtis (01527 882155).